Seemingly overnight, plant-based protein in everywhere. Impossible burgers are on the menu at restaurants across the country, Taco Bell is testing a taco made with synthetic chicken and plant-based milk producer Oatly just completed an IPO that valued the company at $13B.
The specialty crops industry makes up a significant proportion of U.S.'s total agricultural output by value. However, producing specialty crops has its own set of unique challenges that call for similarly unique solutions. This panel focused on the specialty crop industry's challenges, dynamics,...
Intuitively we all know innovation is deflationary. Today, you probably wouldn't spend more than $100 on a terabyte of digital storage. Not that long ago, some companies were fitting entire floors of office buildings and spending a million dollars or more to get that same...
"Food is Health" has driven the iSelect investment process since our start in 2014. Americans spend more than $1.5T each year on food and almost $2T on diet-related illnesses such as cardiovascular disease, obesity and type 2 diabetes.1
We're Focused on Companies Solving This Problem...
Healthy soil is literally the foundation for a healthy food system and is a leading indicator for many key metrics around sustainability and ecological health. As a result, soil health is inextricably linked to plant, animal, human and global health.
...
Almost three years ago, iSelect strategically refocused its investment thesis on identifying the synergies between food and healthcare. At the time, food and healthcare were two completely independent, siloed verticals. But, the fact is, the more that we understand about disease and the better that...
As a company dedicated to regenerative agroforestry solutions, Propagate Ventures works with farmers and land managers to design and install tree-crop systems that work in tandem with existing farm operations. Its fruit, nut, and timber tree systems complement...
As a sailor, I learned a long time ago, it is always darkest before the dawn. Borden is bankrupt. And the dawn is coming.
...
We're here to talk about food system innovation. When we first started this conference, we talked about agtech, and as investors we also focus on healthcare and the convergence of healthcare and agriculture. Innovation is now being discussed as food system innovation. And, so we've...
Innovation is what drives prices down. That's why we have TVs and computers that are both incredibly powerful and affordable, and why we have healthcare that is incredibly unaffordable. 
If food prices had risen at the same rate over the last 20 years that...
iSelect hosts a Deep Dive webinar on a novel innovation topic on the first and third Wednesdays of each month at 9 a.m. central. Our most recent session focused on bioavailability. By improving the bioavailability of the food we eat and our bodies'...
What if the waste products we throw away every day could do more for us? What if it were possible to take organic waste, such as food scraps, and recycle it into fuel and fertilizer? We recently sat down...
When it comes to sustainability in agriculture, there's more to chicken waste than you might think. We recently sat down with Michael Lynch, CEO of Chonex, a nutrient recycling company focused on poultry manure, to talk about the technology his company is developing and how...
Induction Food Systems helps food and beverage manufacturers improve efficiency and expand production with on-demand precision heating equipment. The company has harnessed electromagnetic energy to create the first scalable, precise, and efficient in-line heating solution for a wide range of...
iSelect managing director Mark McCall recently participated in a panel discussion at the Family Office Impact Summit at the United Nations headquarters in New York. Hosted by Gitterman Wealth Management, Family Office Insights and 5th Element Group, the event was a private gathering of 250...
iSelect hosts a Deep Dive webinar on a novel innovation topic on the first and third Wednesdays of each month at 9 a.m. central. Our most recent session focused on how many food producers are now using digital technology to stay ahead of the curve...
AgroSpheres is an agriculture technology startup in Virginia that is revolutionizing crop protection through environmentally friendly delivery platforms.
...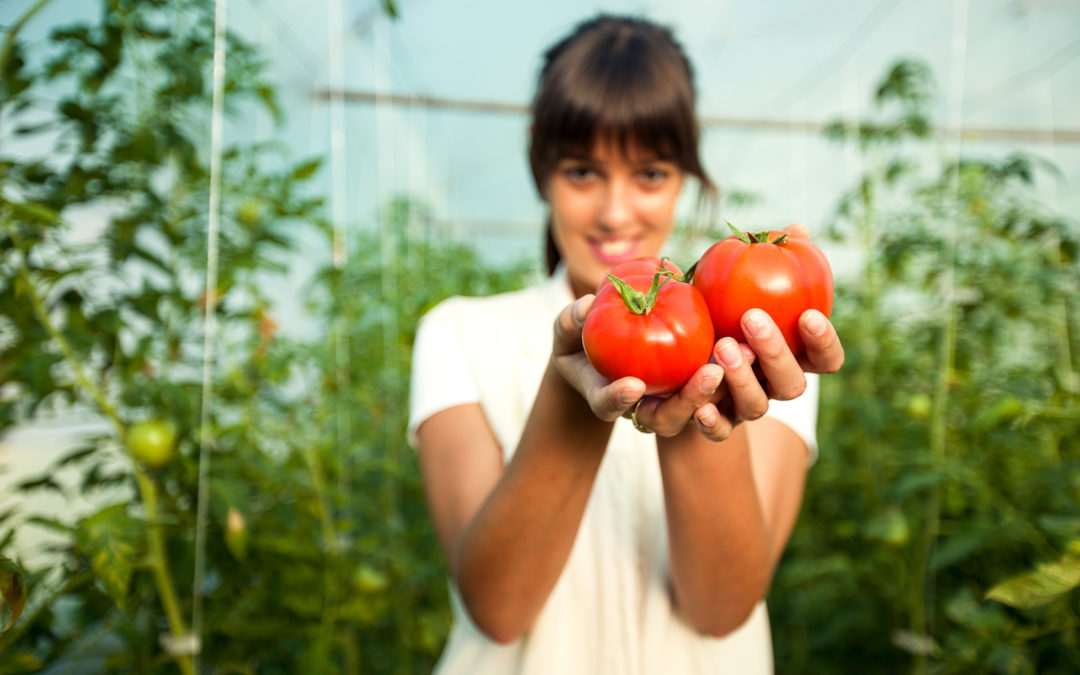 The modern world has a serious problem with sugar.
The average American consumes more than 129 pounds of the stuff each year, according to the USDA, more than double what we ate two generations ago. And, unlike in previous decades when most sweeteners came...
Once your big idea has come to life as a successful start-up, what's next?
How do you achieve a steady ascent that makes your small company and your investors happy?
Getting the exit right can mean everything for a start-up— but what does that look...
Join Our Food & Agriculture Innovation Network.
Join the over 9,000 entrepreneurs, investors, and industry professionals driving the future of food and agriculture.