It's happened again. Last month, the United States Department of Agriculture announced a nationwide recall of more than 12 million pounds of raw beef due to new concerns over possible salmonella contamination.

Here's a headline I didn't expect to see: "Microsoft Bringing AI to Ag." From the author of that headline in Farm Journal: "Standing before a crowd of farmers at the 2018 Farm Journal AgTech Expo, keynote speaker Josh Henretig voiced what...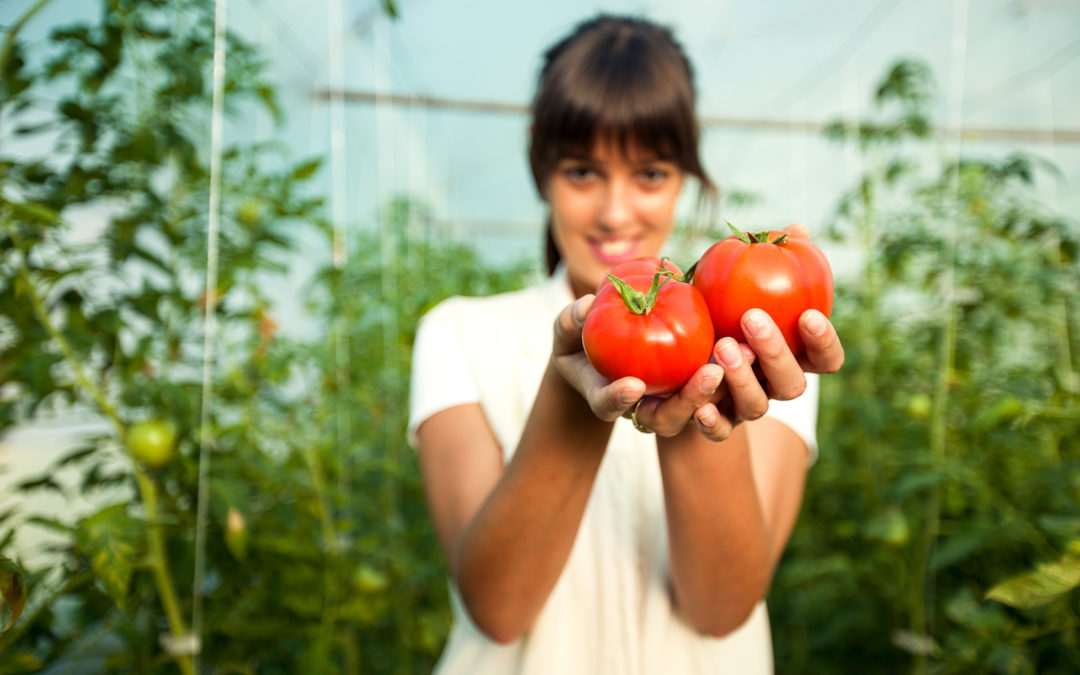 It all started with the lowly tomato.
One of the original North American food crops, Europeans first started cultivating tomatoes with the help of Native Americans in the 17th century. As a food source for the settlers, tomatoes were healthy, plentiful...
On September 21, 2018, the U.S. Patent & Trademark Office issued Bonumose LLC a Notice of Allowance on its patent application for "Enzymatic Production of D-Tagatose." The USPTO's action recognizes the importance of Bonumose's unique process for producing high-yields of low-cost...
Are we running out of food?
The short answer is yes. As of 2016, there were roughly 815 million undernourished people in the world. Beyond that, several billion suffer levels of serious micronutrient malnourishment.
But the United...
The MIT Media Lab is reimagining the food supply. It's called the Open Agriculture Initiative (OpenAg) and it is staffed by a team of researchers that has been working since 2014 to create healthier, more engaging, and more inventive future food...
Agrilyst CEO Allison Kopf has something to say.
After several years in agriculture, she's seen the impact that gender discrimination can have on women in the industry, leaving them feeling overlooked, marginalized and left out, particularly when it comes to conference...
iSelect Fund, The Van Trump Report and The Yield Lab Institute are pleased to announce the launch of a new weekly webinar series entitled Agrifood Conversations featuring the best in agricultural innovation. With in-depth presentations from some of the leading companies...
Based in Brooklyn, NY, Agrilyst's SaaS-based platform provides indoor farmers with data-driven insights to make more profitable production decisions, optimizing labor cost efficiency and improving crop yield. With Agrilyst, indoor growers create seeding plans, schedule harvests, assign tasks, manage climate and...
Based in Boulder, Colo., Rebound Technologies is commercializing a freeze point suppression cooling cycle technology that targets the most critical part of the cold chain: refrigeration.
The small town of Marshall, Calif. probably isn't the first place most people would expect to find the latest in precision agriculture, but don't tell that to Josh and Albert Blake.
That's because Blake's Landing Farms, a dairy operation located about...
From AgDaily: Software, social media and the latest wearable gadgets might be getting all the attention, but its the technological changes that are shaking up the agriculture market that are really going to change lives over the next decade. And it's...
Agrilyst, the intelligence platform for indoor farms, is pleased to announce the recent closure of its latest strategic fundraising round. New investors included iSelect Fund, Argonautic Ventures, Horizons Lab and Onlan Capital Ventures, with existing investors Compound and New York State...
The modern world has a serious problem with sugar. As of 2015, the average American consumes more than 129 pounds of sugar each year, according to the USDA, more than double what we ate two generations ago. And, unlike in previous...
So people ask me what the optimal, or perfect, iSelect investment opportunity looks like. And there's a scientific, or a finance type of answer that I can give you that we're...
Supply chain management for the agriculture industry is a tricky thing.
First of all, the industry itself is sprawling and opaque. It all starts with farmers in the field, but as soon as those crops are harvested they move on to...
The agriculture industry is facing a series of intertwined, complex issues over the next several decades. Conventional wisdom suggests that we face a critical supply shortage driven by four key questions:
Can we produce enough food?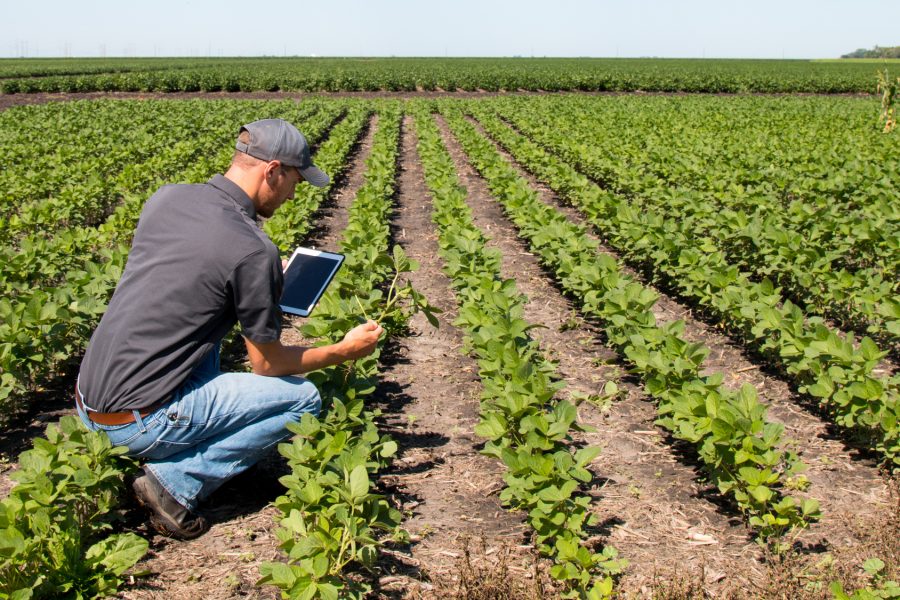 So we're focused on four sectors: agriculture, healthcare, energy,...
Dr. Todd Mockler is one of the world's leading experts on plant genetics and has dedicated his career to better understanding how the genetic code of different types of plants impacts their behavior and responses. As a member and principal investigator with the...
Food safety represents a major new front in consumer safety and public health.
The risk of foodborne illness isn't just for the history books, and thanks to recent cases such as those that struck national brands like Chipotle, Chi-Chi's, Peter Pan...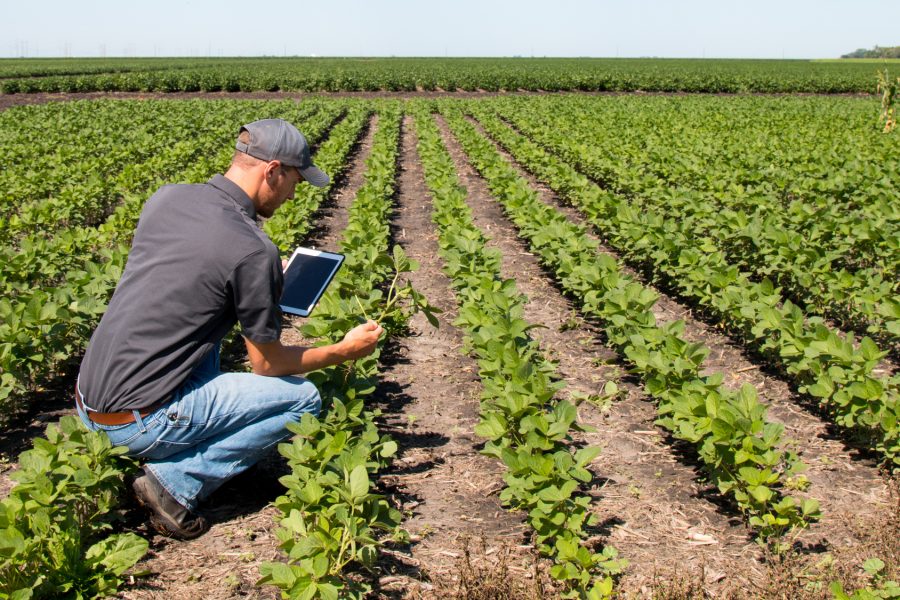 The market for organics is changing, fast. According to a new report published this week in The Wall Street Journal, sales of organic crops are soaring, but the prices paid for those products are dropping steadily due to...
Green, LEED, and environmental sustainability are all becoming increasingly important to tenants and customers. Simultaneously, how a property looks, from the grass to the ornamental plants, also carries weight in the leasing decision. But, landscaping is a cost center that has to be managed. And...
Join Our Food & Agriculture Innovation Network.
Join the over 5,000 entrepreneurs, investors, and industry professionals driving the future of food and agriculture.